Hello, there. I'm Roger Butters. Thanks for visiting my Website. I hope that having got this far, you might be interested in having a look at one or two of my books. If having seen the blurbs and extracts from some of them you feel like buying, so much the better. If not, there's no harm done.
Jerusalem By Moonlight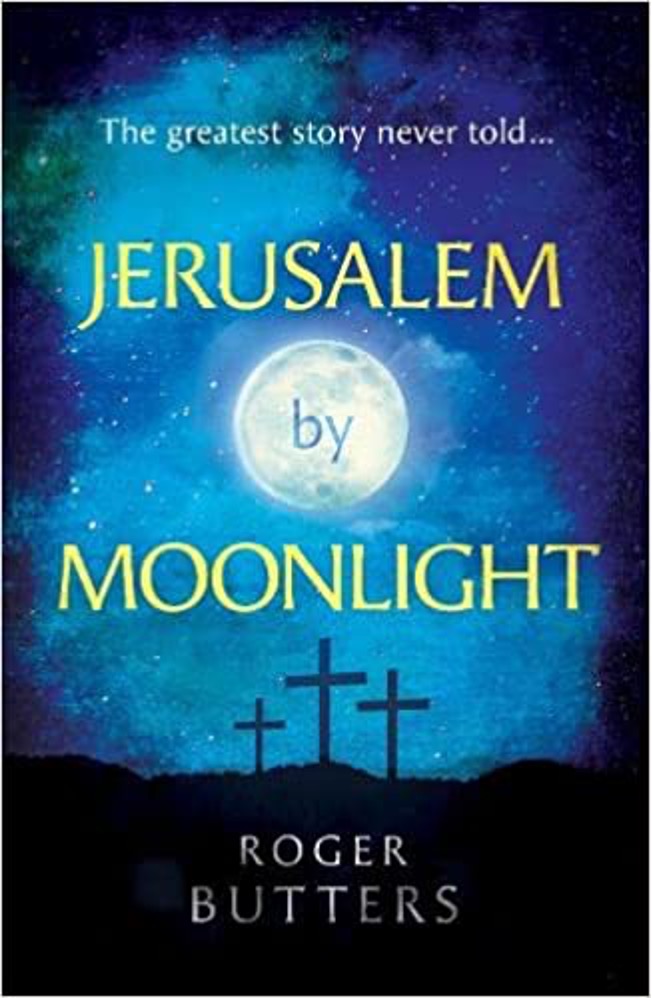 Jerusalem By Moonlight will be published on 28th August, and pre-publication orders are accepted by most retailers. >More.
About the Books:
Thus far ten books have been published, all being available both in paperback and as an e-book from most online retailers, including Amazon. A further dozen are in the pipeline, and it's planned to release them at the rate of about one a month. So far there are four series available, with others on the way.
The Danzig and Hare Murder Mysteries: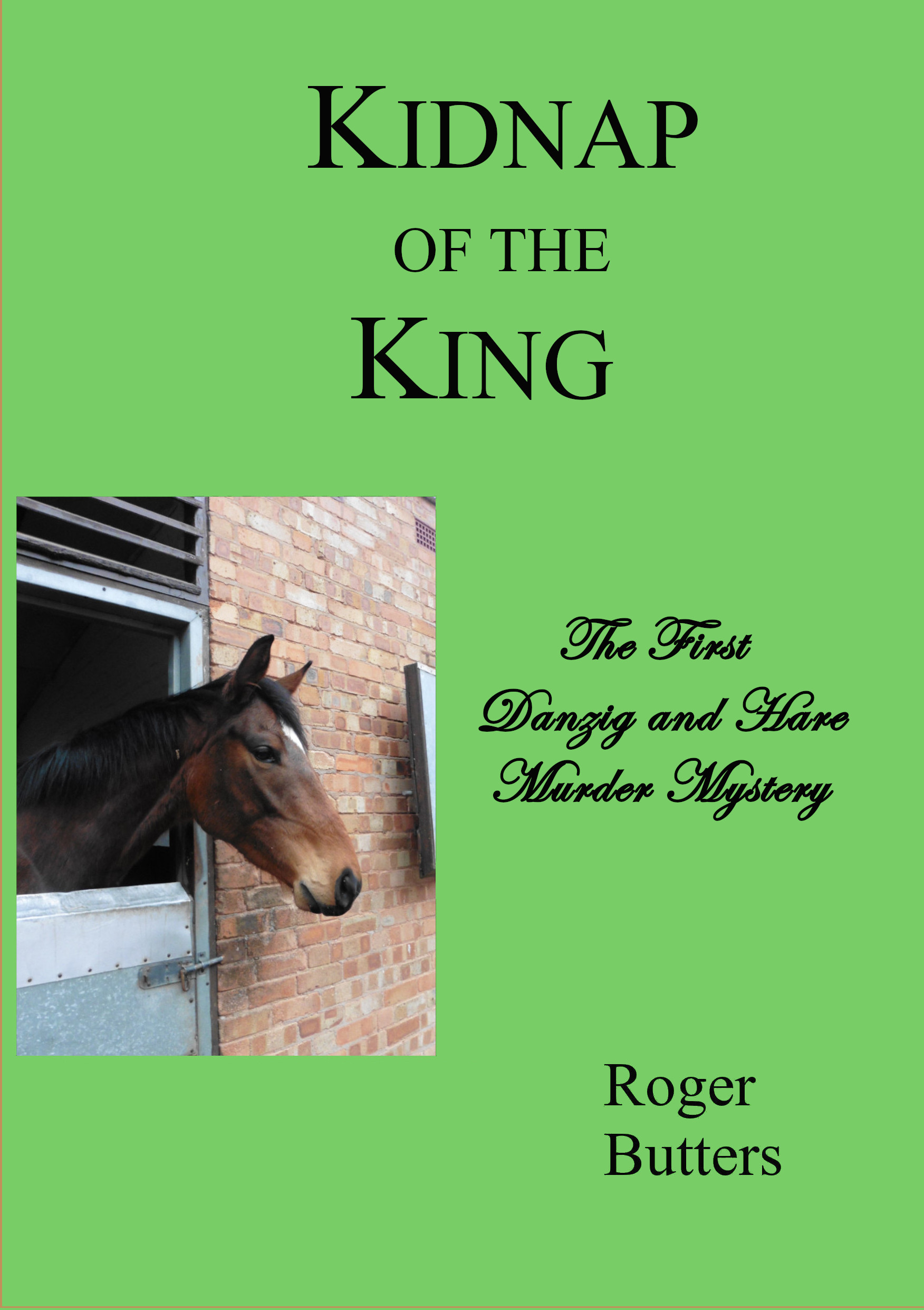 Modern detective stories, with a private eye, Jim Danzig, who despite only being in his thirties, is already something of a grumpy old man. Hopeless at anything involving modern technology, he relies on oldfashioned methods such as legwork, face-to-face interviews, logical deduction, semi-official contacts within the police and good luck, plus the occasional punch-up when necessary. His young assistant, Judith Hare, later his partner in both senses of the word, is more IT savvy and helps him when he has no alternative but to make use of it.
Old fashioned whodunits-cum-thrillers, lightened by Danzig's acid sense of humour and disillusioned reflections on modern life.
Three Books in the series have been published so far: The Kidnap of the King, Murder for Murder and The Suicidal Solicitor. Three others are awaiting publication.
Coming shortly (publication in March): The Medieval Murder
The Miss Bell Murder Mysteries: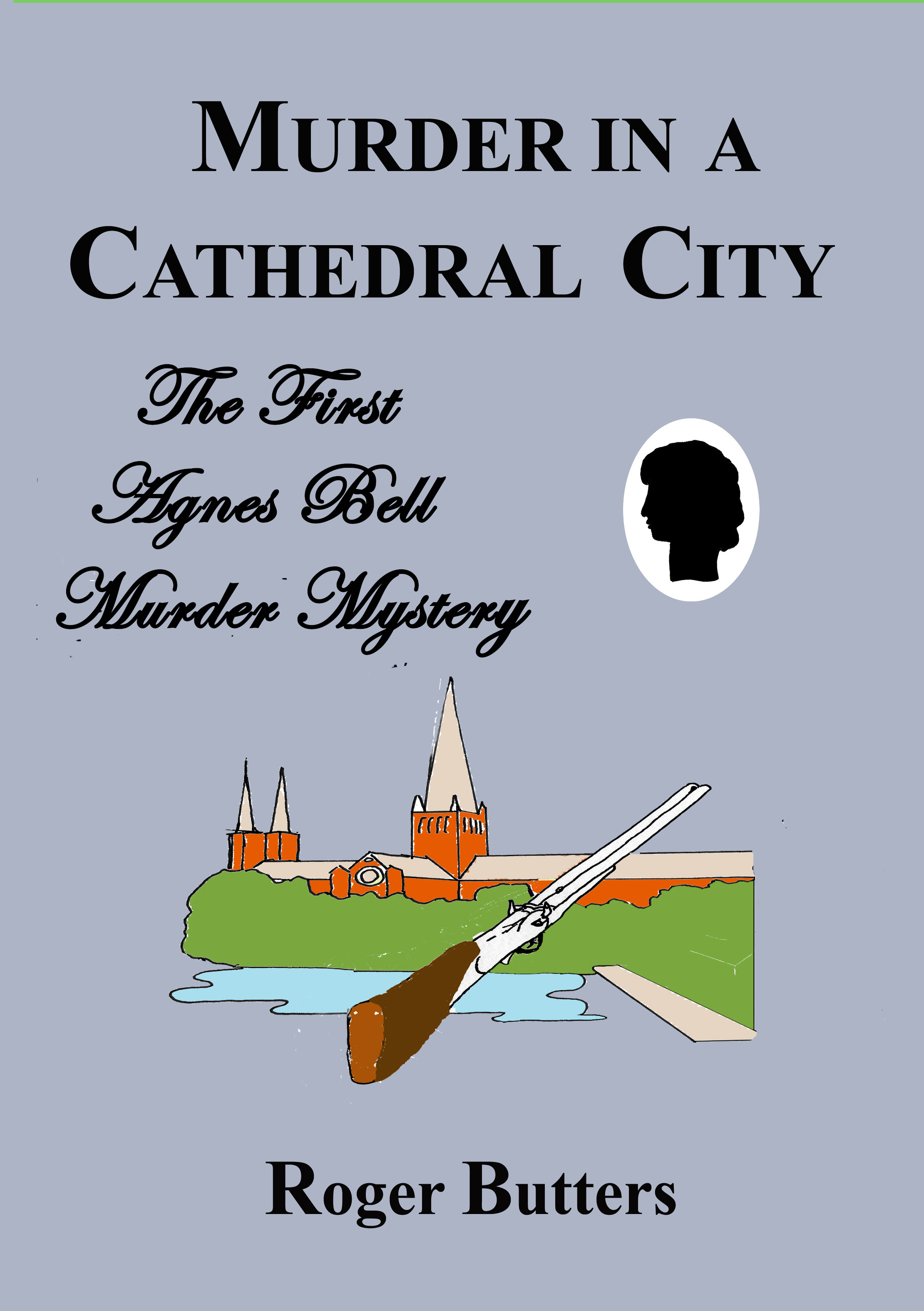 Agnes Bell, of Handforth in Yorkshire, is a quiet and shy Victorian governess grieving over the recent death of the young man she had loved. Fate brings her into contact with a murder, and rather to her own surprise she succeeds in assisting the police to bring the culprit to account. Thereafter she discovers that she has a talent for detection. Meanwhile she meets another young man, as relaxed and humorous as she is serious and devout. Their developing relationship enables them both to grow as people, as she develops a sense of humour and he learns to reflect upon the more serious things in life.
Any resemblance between the heroine and Anne Brontë is entirely intentional.
Two books have been published: Murder in a Cathedral City, and Murder and the Scottish Play.
A third, Murder and the Great Match, will be published in April.
The Richard Karelius Adventures: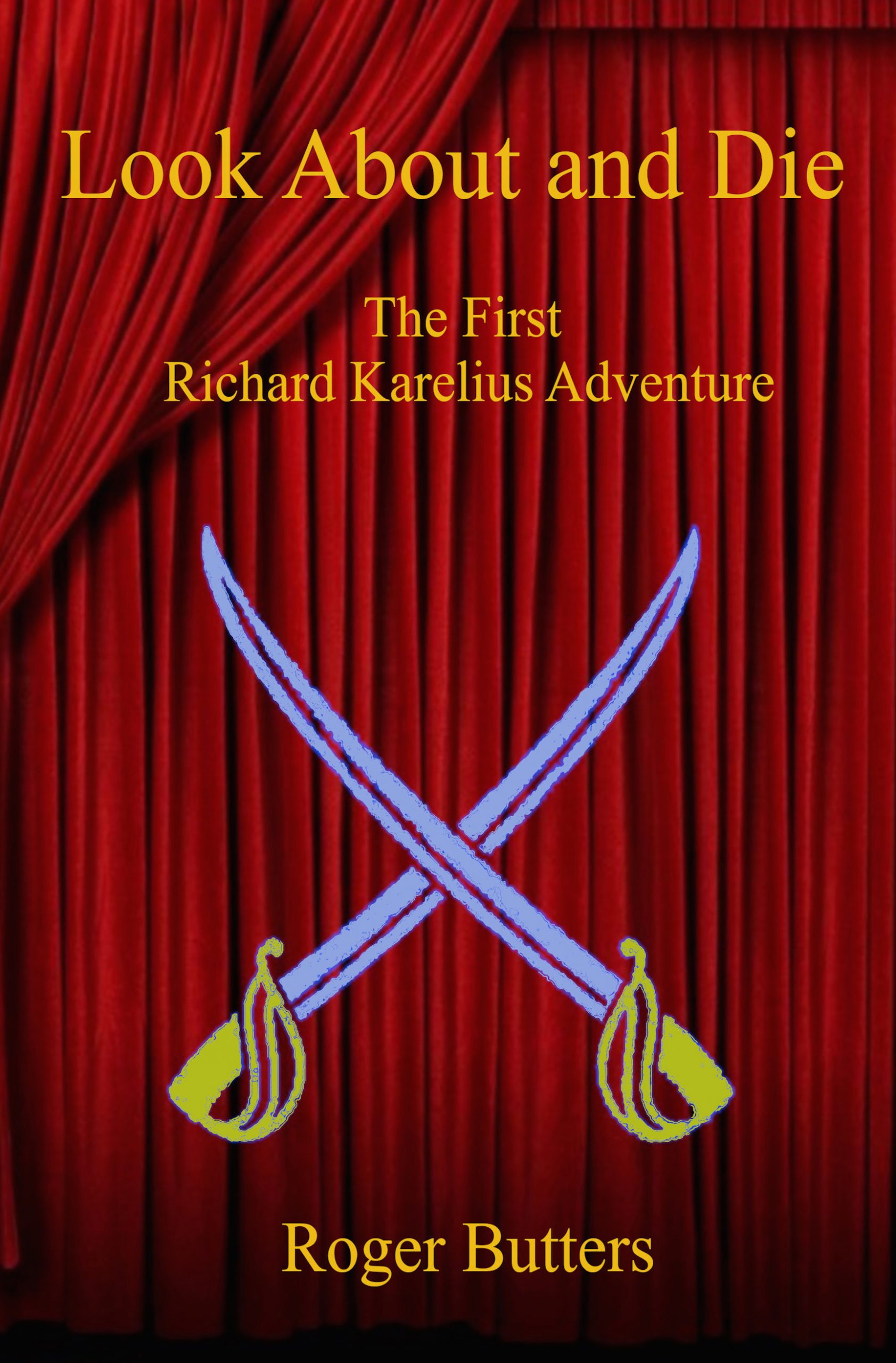 Stories of the Napoleonic War, from the time of Austerlitz (1805) to that of Waterloo (1815). The hero, Richard Karelius, is an Anglo-Prussian soldier and diplomat enaged in espionage. His adversary, Jacques Thiercelin, is a spy-catcher with Napoleon's Imperial Police. These two men, both admirable, but cast on opposite sides by accident of birth, frequently cross swords with one another throughout the war.
Karelius's emotional life is almost as complex as the political and military issues he encounters. At different times three women are important in his life. Two of the affairs end tragically. But the third?
The two books so far published are: Look About and Die, and The Snows of Yesteryear. Three others have been written, but in the interests of consistent chronology will not be published until after the third, working title The Mannheim Variation, which is in course of being written and will be published in the autumn of this year.
The Ancient Pistol Sagas: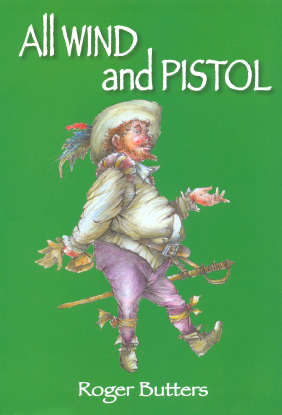 Comical medieval espionage with Shakespeare's boastful soldier Ancient Pistol and his drinking mates Sir John Falstaff, Ned Poins, Doll Tearsheet etc. The least competent secret agent in history, Pistol's outrageous luck ensures that he triumphs time and again.
Full of anachronistic quotes from the Bard, bawdy humour, seaside postcard- and 'Carry-on'-type rudery, but no hardcore pornography. Not for everyone, certainly not the politically correct, but if you'd like to give Pistol a try, two of his exploits have been published so far:
All Wind and Pistol and
All Mouth and Codpiece
A third, All Cock and Bullets, will be released, or escape, early in May.
Dystopian Novels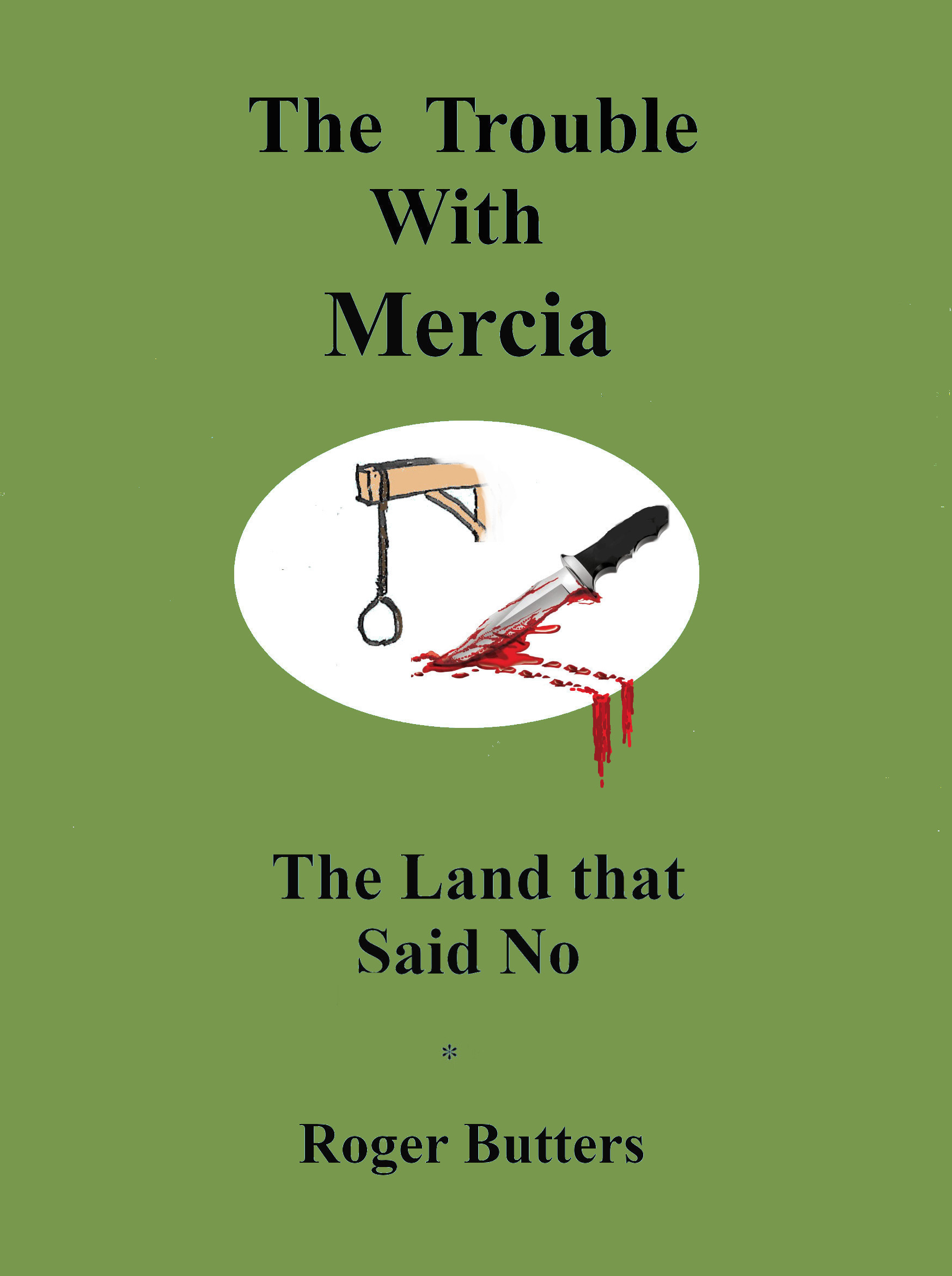 Visions of alternate worlds, some from the future, others to the might-have-been past. Based on possible political developments rather than changes in technology, they vary from the dangerous to the positively nightmarish.
Only one: The Trouble with Mercia, has been published so far.
A companion-piece, The Virgin's Daughter, will be published later in the year.
For more detail, and free sample pages of those books published, see Books Page.